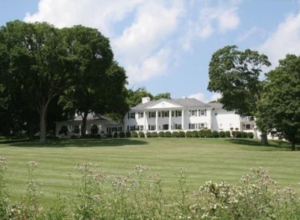 On the morn­ing of April 10, a vis­i­tor to the home of Irwin and Alexan­dra Jacobs found them lying in bed, both dead from gun­shot wounds. They had lived for 40 years in their home on Lake Min­neton­ka in Min­neso­ta. High school sweet­hearts, they had been mar­ried for 57 years. They had five chil­dren and eight grandchildren
The med­ical exam­in­er deter­mined that Irwin shot Alexan­dra and then turned the gun on him­self. One of Irwin's friends said Alexan­dra "had been in a wheel­chair for the last year or so and had signs of demen­tia. Irwin was . . . dis­traught over her condition."

I'm still reel­ing from the news. I'd known Irwin Jacobs since 1983, when he made a bid for Kaiser Steel and hired me to eval­u­ate the company's labor problems.
When he called me, I wasn't sure I want­ed to rep­re­sent him. He was a high-pro­file "cor­po­rate raider" with a mixed rep­u­ta­tion. The busi­ness press dubbed him "Irv the Liq­uida­tor" for break­ing com­pa­nies apart and sell­ing off the pieces. Exec­u­tives, who feared he'd fire them if he gained con­trol, fought his takeover bids ham­mer and tong. In those bat­tles, he gave them no quar­ter. His ene­mies con­sid­ered him a no-holds-barred street fight­er, uneth­i­cal and at times lawless.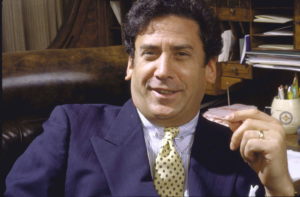 Irwin's hard­scrab­ble back­ground gave cred­i­bil­i­ty to the street fight­er image. When he was in grade school he worked for his father, a Russ­ian immi­grant who col­lect­ed old burlap bags from Minneapolis's grain ele­va­tors, repaired them, and resold them. When Irwin was 18, he drove a truck­load of reclaimed bags past a burned-down ware­house and won­dered what had been done with the items stored inside. That inspired him to launch a busi­ness with his father's help sal­vaging fire and flood-dam­aged goods. Those ear­ly expe­ri­ences taught Irwin "to throw noth­ing away" and "to look for val­ue where oth­er peo­ple did­n't see it," lessons that lat­er served him well in the dog-eat-dog cor­po­rate takeover arena.
In the 70's, he pur­chased small under­val­ued com­pa­nies, often out of bank­rupt­cy, reor­ga­nized them, and sold them for big gains. Those deals fueled invest­ments in even larg­er com­pa­nies. He made runs at Pab­st Brew­ing, Dis­ney Pro­duc­tions, and Avco, sell­ing out to high­er bid­ders in each case. By 1983, this recy­cler of burlap bags with no for­mal edu­ca­tion beyond high school had accu­mu­lat­ed a net worth of $200,000,000.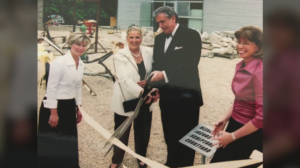 When I met him, I saw no hint of the press's shady char­ac­ter. Grant­ed, he was a lit­tle rough around the edges. His gram­mar wasn't per­fect; he loos­ened the knot in his tie when he got excit­ed; and his shirt­tail wouldn't stay tucked in. But I liked him from the out­set. A big man with a boom­ing voice, a win­ning smile, and a great sense of humor, his bound­less opti­mism was infec­tious. He want­ed an hon­est assess­ment of Kaiser Steel's dis­putes with the Unit­ed Steel­work­ers. I spent two months eval­u­at­ing those issues and gave him my con­clu­sions. Some­one came along and out­bid him, and he sold out.
I thought I'd seen the last of him, but the fol­low­ing year he hired me again, this time to con­duct an inter­nal inves­ti­ga­tion of an LA based com­pa­ny he owned. A Texas lawyer alleged that the company's in-house attor­neys made him pay them bribes for assign­ing him legal work. Through a con­vo­lut­ed scheme set up by the in-house lawyers, they paid the Texas lawyer back for the bribes with com­pa­ny funds so he didn't lose out. The Texas attor­ney thought the company's Gen­er­al Coun­sel (GC) was the mas­ter­mind behind the embez­zle­ment scheme, but he had dealt exclu­sive­ly with a junior in-house lawyer and had no proof of that.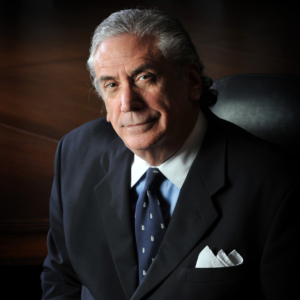 The fifty-year-old GC was a for­mer pres­i­dent of the bar asso­ci­a­tion and a pil­lar of integri­ty in the legal com­mu­ni­ty. Irwin's com­pa­ny paid him a half-mil­lion dol­lar annu­al salary and he sat on its Board of Direc­tors. It seemed unlike­ly he would risk his career on a bribery scam, and there was no doc­u­men­ta­tion impli­cat­ing him.
When I ques­tioned him, he put up a good front and denied every­thing, but I thought he was lying. Sub­se­quent events con­firmed my sus­pi­cions and trig­gered an under­cov­er inves­ti­ga­tion run by the U.S. Attorney.
At the FBI's direc­tion, I spent a week talk­ing with most of the company's out­side attor­neys, ask­ing them if they'd paid kick­backs to get legal assign­ments. They all denied pay­ing bribes. Sev­er­al of them then called the GC in a pan­ic and made incrim­i­nat­ing state­ments on phone lines the FBI had tapped.
Mean­while, the junior in-house attor­ney, who had dealt with the Texas lawyer, agreed to coop­er­ate with the inves­ti­ga­tion in exchange for immu­ni­ty. In a taped meet­ing with the GC orches­trat­ed by the U.S. Attor­ney, he offered to take the fall for the kick­backs and keep the GC out of it for a $100,000 bribe. In a sec­ond taped meet­ing in Encino's Bal­boa Park late at night, the GC hand­ed the junior attor­ney a paper bag full of cash. He sound­ed crazy on that tape, and he talked about doing harm to Irwin and me.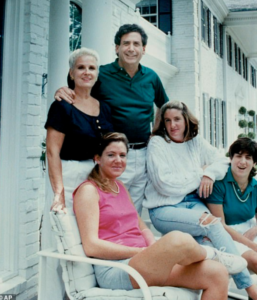 The next day, the GC snapped, bought a rifle at a Big 5, and holed up in his house. The FBI man­aged to take him alive, but the arrest­ing agents said that the rifle mis­fired and that he begged them to turn him loose and let him run so they could shoot him in the back. A sui­cide note in his pock­et blamed his trou­bles on "Irwin and his fleas."
When the GC was released on bail, Irwin insist­ed on hir­ing round-the-clock body­guards for me. In hind­sight, I don't think I was in any real dan­ger, but at the time I wasn't sure and Irwin refused to take a chance, so for a cou­ple of weeks two big hulk­ing guys with guns were my con­stant companions.
The GC even­tu­al­ly pled guilty. At his sen­tenc­ing hear­ing, big name lawyers filed let­ters attest­ing to his good char­ac­ter, and his defense attor­ney argued he should be giv­en pro­ba­tion and no jail time. When the judge sen­tenced him to five years in prison, he fainted.
I worked with Irwin off and on for the next decade. I felt as close a bond with him as with any client I ever rep­re­sent­ed, but when I left the prac­tice of law in 1993, we lost con­tact. I was busy try­ing to help turn around a strug­gling com­pa­ny and I didn't keep in touch. He bought an inter­est in the Min­neso­ta Vikings, and I saw him on tele­vi­sion in the own­ers' box every so often. Each time, I thought about call­ing him, but I nev­er did.
When the news of the mur­der-sui­cide broke on April 10, I hadn't thought about him for a long while. Since then I haven't been able to stop think­ing about him.
He didn't deserve to go out this way. He was gra­cious and gen­uine, a straight-up good guy, who was fun to be with, even in the most stress­ful times. His great­est joy was his fam­i­ly. He glowed when he talked about his kids, and he was par­tic­u­lar­ly proud of a grown daugh­ter who had cere­bral pal­sy. He bragged to me about her inde­pen­dence and how she lived and worked on her own.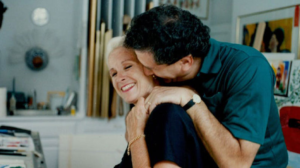 He met his wife, Alexan­dra, when they were sev­en­teen, and he was crazy about her. An accom­plished stu­dio artist, she was his first and only love.
Irwin's friend said he couldn't stand to watch her go away. Demen­tia is a cru­el descent into hell. I've lost three friends to it. I don't know how their loved ones found the strength to con­front the unfath­omable heart­break and loss, but in each case they per­se­vered with hero­ic courage, sta­mi­na, and love. Irwin couldn't do it. I won't blame him or judge him for that. No one should.
I blame myself, though, for los­ing touch with some­one who meant a lot to me.